A number of our clients and patients have been asking us for cool, healthy gift ideas for Father's Day. Here are some of my favorites.
One quick note: This post does use affiliate links here and there. If you click a link, we might make a few cents, which helps us run the site and donate our time and resources to our various endeavors. We stand by the recommendations, whether you use our links or not. Prices may vary.
11. The Peleton Experience for 1/4 of the price (~$500).
We love the way Peleton is revolutionizing at home workouts. For many, though, the $2,245 fee plus a $39/mo membership is just way too much! We built a Peleton-like experience featuring an immersive touchscreen, live classes, outdoor rides, leaderboards, and many of the other things we love about Peleton for about $500. Here are the necessary ingredients:
A stationary bike that matches your needs and price range. This bike from Sunny Health is a great option for about $300. We found a super-discounted ProForm Tour de France bike at Costco for about $200 for our Pele-not rig.
We paired the bike with a simple tablet mount (~$14) and an iPad ($~249) to simulate the screen experience on the more expensive bike.
Finally, we can't say enough good things about the iFit interactive training software, which smoothly runs in an app on the above iPad. It costs about $15/month ($180/year) and includes live classes, studio classes, coached outdoor rides, leaderboards, and more. This it same software that is bundled with NordicTrack ellipticals, treadmills, rowers, and high-intensity interval training (HIIT) machines. We love going for rides in new cities and learning about the history from the coaches and guides.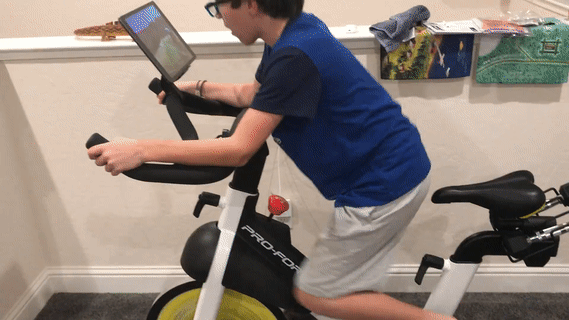 10. An Affordable Rowing Machine (~$250)
Like our budget bike above, we are absolutely enamored with our Sunny Health & Fitness SF-RW5515 Magnetic Rowing Machine Rower with LCD monitor ($220-$250). Ours assembled in about 30 minutes, and the magnetic resistance is enough for a serious workout. Rowing machines are a great way to integrate strength training for the arms, back, and legs with an impact-friendly cardiovascular workout. Hopefully Kevin Spacey's use of the machine in House of Cards doesn't ruin the experience for anyone…
Oh! And did we mention that the iFit software ($15/mo or $180/year for individuals) also includes rowing workouts? After taking a virtual cycle through Istanbul yesterday, we took a coached row through the straits around Ireland. Not bad for shelter-in-place!
9. A Membership to Founder's Card ($395 — including $200 off discount)
Founder's Card is a must-have for dads who are entrepreneurs or travelers. It includes status upgrades in hotel programs, frequent flyer programs, and concierge reservation services. We have used the membership for immediate upgrades to first class seats on flights, SUVs on car rentals, a free week in the Bahamas (you read that right!), $20,000 in fee-free transactions with Stripe, 40-70% off at Office Depot, 405 off at Lenovo, 30% off at Adidas, and more. Don't believe us? You can get dad a free trial using the referral link below.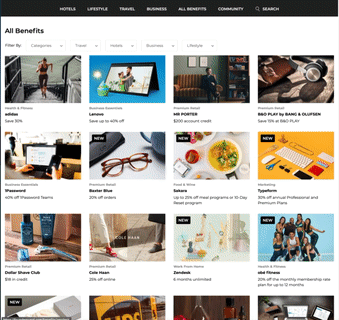 [Founder's Card has] More than $4,000 in Savings" – The Points Guy
8. A Home Meal / Food Delivery Service (~$65 and up per delivery)
Ok, so we were skeptical of Home Chef and Sun Basket until we were gifted a free month of Home Chef for COVID-19 first responders. We hate it now because we love it. We also love that these companies regularly sponsor free meals for health care professionals like doctors, nurses, and paramedics.
The costs break down to about $10/person/meal for gourmet-quality food and portions (no wasted food!) from Home Chef; Sun Basket meals are a bit more expensive because they use more organic ingredients and offer meal options such as vegetarian, dairy free, gluten-free, pescatarian, etc. The companies send you fresh ingredients, and you get to follow beautiful step-by-step instructions to recreate chef-inspired meals. It's way too cheap and easy.
7. HD Webcams (~$50-70)
With Zoomtopia seeming to be on everyone's screens thanks to more work from home and being far from family, webcams are making a comeback! While many laptops have them built-in, many desktops do not. For others, the quality of audio and video on built-in webcams leaves a lot to be desired. When looking for a webcam, grab something that is marketed as "HP" or "1080p." We also like options with integrated microphones and privacy shields (in case you like reading your social media and www.drjonathanterry.com in your skivvies). Big names like Logitech may be sold out, but others are still available at competitive prices.
Does Dad have low back pain or like to stretch? Check out our recent post on inversion therapy and inversion tables. These simple gadgets not only create an incomparable lumbar stretch and decompression, but my wife also thinks they are great for drying laundry!
We didn't totally understand the buzz behind Instacart until COVID-19 hit. Our neighbors were unemployed and now working as Instacart shoppers to make a few extra bucks. [Sidenote: the crisis has ALSO been good for drawing attention to improving working conditions for Instacart shoppers].
InstaCart offers almost the full inventory at many of our local stores. We place the order online, the shopper picks it up and delivers, and we tip the shopper generously (all in the app) for his or her time. Shoppers can message any questions, clarifications, or substitutions within the app. InstaCart is an incredible option for anyone who is elderly, immunocompromised, too busy to go to the store, or anyone who has social anxiety or agoraphobia. For our family, we love the idea of supporting our neighbor-shoppers to get a few extra bucks, and we love the time saved from not spending 2 hours or more going back and forth to the store. Here is a list of available stores in our area:

Supplements and vitamins can be super expensive, especially if buying high-quality brands that have been verified by independent, third party labs. Since COVID-19, the dads in our practice have been stocking up on Zinc, Vitamin C, Quercetin, NAC, melatonin, omega 3s, and others. [Several of these pages are linked to our articles on the supplements]. We're especially fond of this set of evidence-informed recommendations from the Institute for Functional Medicine as a place to start.
We are proud to partner with Fullscript, which sells many physician-only brands at discount prices. They stock professional brands at wholesale (like Costco), and then pass on those savings to you and our practice. Try this if you're used to buying at Costco, CVS, Whole Foods, etc., and see if your favorite brands might be available for less. [Using our practice discount might save you a few bucks, but it does not establish a physician-patient relationship.]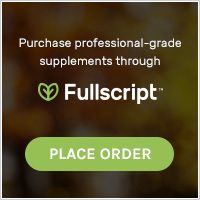 3. Gift Cards ($1-$500+)
Can't decide what to get for Dad? Gift cards are a fail-safe option. Amazon is linked below because they throw a few cents at us if you buy their gift cards and use our link.
For the dad who loves to be outside, nothing says awesome quite like a high-capacity battery from EcoFlow. Hook up a cheap solar panel, and you can be totally off the grid. These batteries are powerful enough to run power tools (think bench saws and other big things), power a refrigerator and freezer during a brown out, or keep all the gadgets charged during camping. We just used ours this weekend to power a hot plate and Crock Pot for some backyard camping. Check out the limited-time Kickstarter campaign [here] for brand new models or the regular EcoFlow shop [here]. Each of these are referral links for a discount.
Dads like to color, too! At this point, no one should be surprised that we love our coloring books, and we think you will, too. Each coloring book is 100+ pages of mandala-inspired designs and educational facts on the featured animal. Proceeds from the coloring books go to fund mental health education and services; we've donated ~$5,000 so far! [More on our donations in this linked post.]
If you do buy a book (or 20!), please kindly consider leaving a review, as that makes a ton of difference for the book. The books are available on Amazon and Etsy.