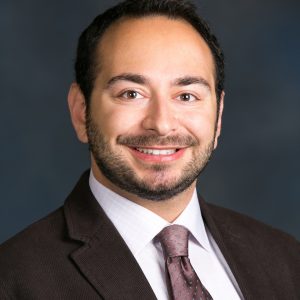 About Dr. Jonathan Terry
2021 & 2022 Medical Student Preceptor of the Year
Recognized as one of 2015's and 2018's Top Psychiatrists by the Consumers' Research Council of America
2016 recipient of the American

Telemedicine

Association's (ATA) President's Award for Health Delivery, Quality, and Transformation. 
Admitted Expert Witness for State and Federal Courts
Jonathan Terry, DO, ABIHM, IFMCP  is a board-certified osteopathic physician and surgeon, a general psychiatrist, a Diplomate of the American Board of Psychiatry and Neurology (ABPN), a Diplomate of the National Board of Physicians and Surgeons (NBPAS), and a Diplomate of the American Board of Integrative and Holistic Medicine (ABIHM). He is an Institute For Functional Medicine Certified Practitioner (IFMCP).  Dr. Terry is proud to be a  National Health Service Corps Ambassador, and works primarily with underserved and migrant worker populations, high-acuity inpatient psychiatric patients, and in program and policy-building initiatives. Dr. Terry's clinical interests include primary care consultation, nutrition, osteopathy, integrative medicine, strength-based therapies, and prevention.
Education
Professionally, Dr. Terry completed undergraduate degrees in Missouri in Biology and Spanish, did psychology research at Harvard University, and then went on to medical school at the Kirksville College of Osteopathic Medicine (KCOM). He completed his residency in General Psychiatry and participated in a specialty fellowship in Child & Adolescent Psychiatry at the University of New Mexico, where he was involved in rural mental health initiatives and telepsychiatry.
Experience
Dr. Terry has served as a staff physician through the Veterans' Administration (VA), holds admitting and consulting hospital privileges at several sites, and has specialty training in psychotherapy and buprenorphine. He has published in several literary and professional journals, serves as a preceptor and clinical faculty for students in health sciences, and has also spoken and consulted in multiple government, academic, and community settings. Dr. Terry serves as an expert witness in court cases in the field of mental health. Outside of medicine, Dr. Terry enjoys volunteering, travel, outdoor activities, writing, study of language, and spending time with friends and family.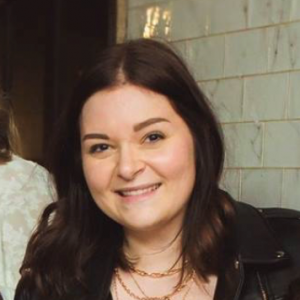 About Sarah Mugridge
Sarah Mugridge, MA, is the Operations Manager of Dr. Terry's private practice. She is an experienced writer, editor, and published author. With a professional background in law and social work, Sarah has dedicated the last five years to building a portfolio as a jack-of-all-trades and enjoys assisting with communications and administration for Dr. Terry. Sarah is currently pursuing a career in Communications and PR in the non-profit sector. She also hopes to pursue a PhD in Literature, and would love to someday work and teach internationally.
Education

 
Sarah completed her undergraduate degree at the University of California, Santa Cruz in English and American Literature. She spent her junior year at the University of Kent in Canterbury, England, where she participated in an internationally collaborative research project focused on Geoffrey Chaucer's "The Canterbury Tales" and community projects aimed at making classical literature more accessible to elementary school children. Sarah returned to the UK for graduate school, and earned her master's degree from the University of Leeds in Yorkshire as a Russell Group scholar. In addition to her graduate thesis, Sarah assisted with research studying the impact of letter writing on loneliness and isolation in the elderly Yorkshire community.
Experience

 
For the past four years Sarah has worked as a paralegal in a criminal defense firm, dedicating her time and energy to the constitutional defense of Fresno's most at-risk population, including in capital cases. She has assisted with psychosocial research as a writer for a clinical social working office serving asylum-seekers and refugees in the Central Valley. Sarah has volunteered with Fresno organizations such as The Children's Movement, First Five of California, and Temple Beth Israel, where her focus has always been improving the lives of underrepresented or disadvantaged children in the Central Valley. When Sarah is not working or volunteering, she enjoys soaking up as much sun as possible outside, hiking, reading, baking, horseback riding, and playing video games.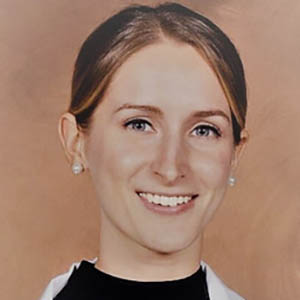 About Kayli Workman
Kayli Workman, MS, is a medical student at the University of Maryland (UMSOM). She is pursuing a career in medicine that incorporates integrative methods to enhance total patient care. She would like to work with an international team of medical and wellness specialists that combine first-rate medical care and quality lifestyle guidance to address the physical, emotional, behavioral, and spiritual needs of patients. She would also like to educate the public about overall well-being and human performance and advocate for more healthful, accessible resources, especially to vulnerable populations. Her clinical interests include Psychiatry, Family Medicine, Integrative Medicine, Addiction and Substance Use, Nutrition, Yoga Therapy, Meditation, Wellness, and Prevention.
Education
Kayli graduated with Honors and summa cum laude with a Bachelor of Science in Biochemistry, French, and Biology at Mount St. Mary's University (MSMU) in Maryland. There, she conducted neuroinflammation research; tutored in Biology, Chemistry, Physics, French, and Genetics; and taught as a Health Professions Teaching Assistant. In addition to being recognized for academic excellence in Biology, Chemistry, and French, she was honored with the Edward J. Flanagan Award, MSMU's most prestigious title awarded to the student that the faculty believes best represents the university in scholarship, conduct, and leadership. After her undergraduate career, she completed her Master of Science in Nutrition and Human Performance at Logan University as valedictorian and summa cum laude. Currently, she is a candidate for her Doctor of Medicine (MD) at UMSOM.
Experience
Kayli is currently becoming a 200 hour Registered Yoga Teacher and Reiki Master with the Center of Integrative Medicine at UMSOM with the goal of using Yoga Therapy and Reiki with patients to not only nurture their strength, flexibility, and energy but to also teach them breathing practices, mindfulness, and meditation. With her growing interest in addiction and substance use, she is also conducting research on injection drug use, associated risks, and HIV risk in Rwanda. She has volunteered as a Staffer for the Rape, Abuse, & Incest National Network and as an Emergency Medical Technician for Frederick County in Maryland. She has also worked as a Foreign Language Assistant in Nice, France, a Web Developer in Athens, Greece, a Medical Assistant at an Occupational Health Clinic, and an Administrative Assistant at a private Family Medicine practice. In her spare time, Kayli loves to travel, meditate, practice yoga, hike, learn languages, and experiment with recipes.
Information on this web site does not take the place of your physician or of the advice provided by your physician or other healthcare professional. The information in this website is for informational purposes only. None of the information on this web site or its linked pages is to be used for the diagnosing or treating of a health problem, disease, or prescribing any medication or other treatment